Definition of custom gears
As the name suggests, custom gears are not gears with defined specifications. Gears parts which are naturally difficult to standardize, and although standards for teeth molds exist such as teeth pitch and involute shapes which are represented by modules, looked at as a whole, gear teeth possess many variations in addition to the number of teeth and material such as the bore through which the shaft passes, the keyway, face width, helix angle, tooth hardness, and whether polished or not, and the specifications required for various machines differ based on design reasons. Ideally it would be best if all gear teeth were standardized and stocked for the convenience of machine design work and for rapid response when machines break, but as stated above many variations exist in actual gear teeth depending on machine specifications so complete standardization is not possible.
Custom gears as referred to here mean gears which are manufactured according to various gear specifications noted in drawings presented by the manufacturer side from the user side. Manufacturers who understand the specifications of gears which should be produced judge whether manufacturing is possible after comparing their own production capacity including lathes, hobbing machines, machining centers, broaching machines, and grinding machines with the gear specifications, and when they deem it possible they proceed with the manufacture of the gears as per the specifications noted in the drawings or after proposing partial changes to the specifications to the users.
Furthermore, differing from standard parts manufactured with a pre-determined lot size for make-to-stock, custom gears often have a clear shipping quantity (the quantity the user will purchase). This means that the lot can be set comparably flexibly, and if for example when a large lot size is possible the unit cost of manufacturing each gear can be reduced by the mass production effect.
Related links :
订做齿轮 – 中文页
KHK Quick-Mod Gears (Modification of stock gears)
This type of gear is also a type of custom gear, but in this case a standard gear which is already designed, manufactured and stocked is then modified to complete it.
For example, even if a user finds a gear which meets the specifications required by the user in the product line, in many cases the bore size, size of set screw hole, keyway size, etc. of a standard part are slightly different from the specifications required by the user. A method for handling this issue is for the manufacturer to stock standard parts with common and basic specifications, and then absorb the specific differences in the specification requirements provided by each user before accepting the order in the form of modifying said standard parts. Using this manufacturing method (using/modifying already completed and stocked standard parts) allows a drastic reduction in the manufacturing lead time of standard gears (prototypes) themselves while also greatly improving convenience for the user.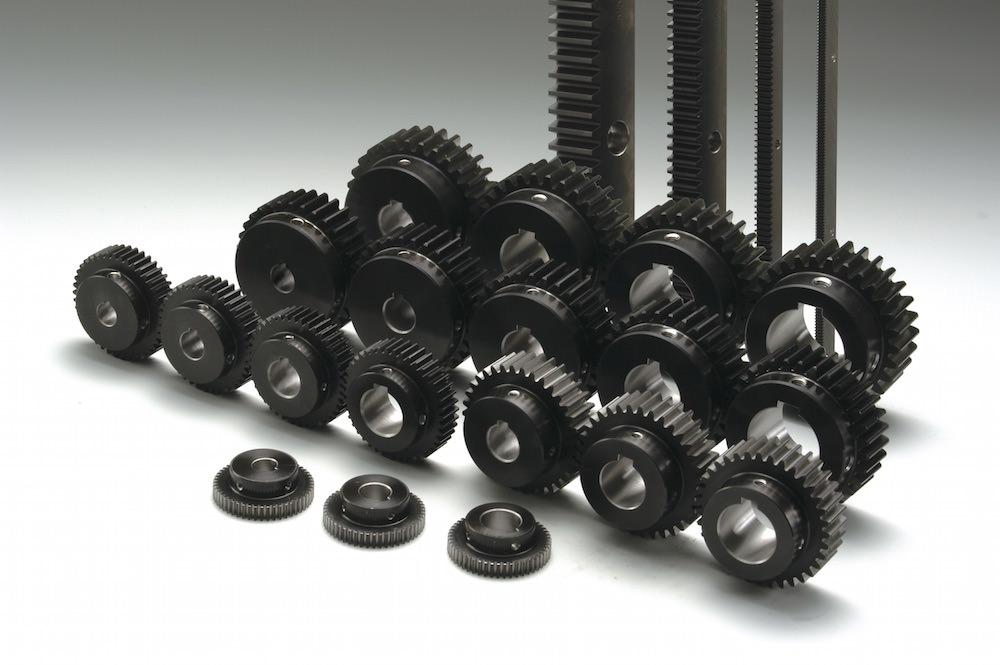 Before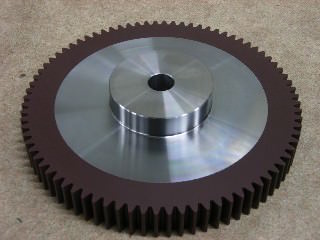 After
Before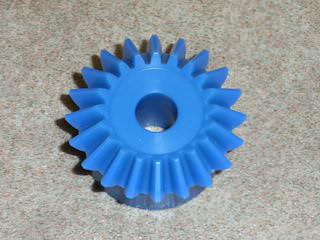 After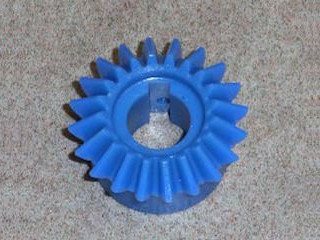 Before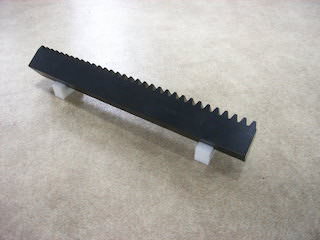 After
Related links :
Gear Rack – Main page of gear rack
Before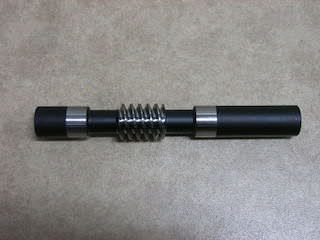 After